Last Updated on May 30, 2021 by Sarwar
Driving traffic to the site is one of the most important tasks in order to generate revenue, leads, and sales. But, most people are unable to do it. Hey Everyone, In this article, we are going to cover the 20+ Least Noticed Methods that Brings more Traffic to Website FREE with a Good Conversion rate.
Everyone wants traffic to their website. But, According to Google they always change their algorithm 500-600 times a year. So, What practices we should do to get a good organic and social on the blog and be updated with the algorithm.
Here are the 20+ Least Noticed Methods Brings more Traffic to Website FREE
Quora Spaces
Guest Posts
Facebook Groups
Pinterest
WEB 2.0 Sites
Evergreen Content
Eye-Catching Headlines
Focus on List Posts
Long Tail Keywords Implementations
Email Marketing Strategy
Instagram REELS
Telegram Groups
Google Question HUB
Easy Organic Traffic on Blog (ON-PAGE SEO)
Google Trends
Combine Similar Articles
Use Medium.com
Shoutouts for Shoutouts from Instagram Pages
YouTube
Blog Commenting
Instagram LIVE
Quora Spaces
This is one of my favorite and easy way to increase website traffic fast. But, This Strategy only needs your writing and convincing skills in order to drive quality traffic to your site. Here is a Simple step-by-step process to join relevant and active Quora Spaces.
Visit Quora.com
Pick a Word that Explains your niche easily
Search for that Word on the Quora Search Bar
Hover on to the Left Navigation Panel>By Type>Spaces
Join all the Spaces above 100 Followers
Now, Here comes the Simple Strategy to Get more website traffic fast using Quora Spaces.
Open any Space join by you in Quora.com
Click on the Questions Tab in The Space Navigation Bar.
Select some Question, Which directly or in-directly matches your article
PRO TIP: In Order to get more traffic and stay away from the spam eye, Post 4 Valuable Content without Links and 1 Valuable Content with Links to generate sales or leads.
Try to be more active as possible in the Spaces.
Guest Post
Guest Posting is an amazing way to generate high-quality do-follow backlinks and quality traffic. In this method, we have to do research for the blogs in our same niche to contribute articles in return for 1-2 Quality Do-Follow Links.
This Link helps the user to provide a good reference to any website for their searching need. Here is How you can find good guest post opportunities in your niche using Google Search. Replace the "Niche" word with your Blog Topic.
Niche + "Submit an Article"
Niche + "Write for us"
Niche + "Guest Post"
Niche + "Contribute to our Blog"
These are the most used search techniques to find guest post opportunities. Check this Article If you want to know more about Guest Post Opportunities.
Facebook Groups
The only way to drive traffic to a blog using Facebook Groups is to provide relevant and valuable content to the audience. Basically, there is huge exposure for branding your company and generating good sales using Facebook Groups.
Here are some basic methods that helped me generate around 5,000 Page Views using Facebook Groups.
Build a Business Page and Add CTA in the Banner of your Page.
Join Groups Related to your Niche at least 30 using your Page (Most Important)
Regularly build something valuable for your audience and Post them to Facebook Groups
Repeat this process for 14 Days
You'll Notice some good changes in your website social traffic and Facebook page growth
After, You build a trust try to add links some links in your answers to help the audience (Don't Try to SPAM)
Pinterest
Pinterest is an American Social Media Platform and Image Search Engine for Images. This software is created around two elements Boards and Pins. Where Board is category and PIN is Post.
But, The main problem is What are the Strategies implemented by me to gain over 8.6k monthly page views in just 14 days.
Create a Business Pinterest Account
Include Keywords in your Username and Description
Try to make your Pinterest PIN actionable and interactive
Include Keywords in Title, Description, and Alt Text
Post 15 Pins Daily and Save 5 from others Profile
Use these 5 Techniques to get a good boost on this platform and Yes don't break the consistency it is the game of your presence and consistency in this platform.
WEB 2.0 Sites
If you just started with blogging and want good quality backlinks and traffic to the website for free. Then WEB 2.0 Sites can be an awesome choice for you.
Here are some awesome WEB 2.0 sites that can help you get high domain-authority links.
[wptb id="25464" not found ]
If you don't have basic idea about WEB 2.0 Sites and How to build them to drive traffic to blog then check this article about WEB 2.0 Links.
Evergreen Content
The most powerful weapon to rank on the search engine. Building Evergreen Content helps you to get organic traffic on the blog for a long time. But, Do you know? What does called Evergreen Content actually mean?
Evergreen Content is content that is continually relevant and fresh for readers. The Topics discussed in the content never get old over a long period of time. This type of content helps you to get relevant organic links and traffic to your site. So, start building them from now.
Here are my Incredible 8 Step Strategy to Build Awesome Evergreen Content – Easily
Try to Write Step-by-step Guide by Choosing Right Keywords
Good Optimization of SEO is required
Try to explain the Topic from Beginner to Advanced position
Weekly or Monthly update your content
Conduct Research and Check What is working the most.
Google Trends is the key to finding evergreen content
Try to add more FAQs, Listicles, Infographics, Video Content, Graphs, etc… in your articles
Try to build more Emotional and Powerful Headlines for good CTR on your articles
Eye-Catching Headlines
There is a Great Difference between IMPRESSION and CLICK. An impression is just a number but A Click is your audience. The more Effective and Eye-Catching Title will be The more your CTR will increase.
Eye-Catching Headlines don't mean Clickbait. It all means that your Headline should explain your entire article in under 60 Words and That's all you are ready with your awesome headline.
Here is the easy process to create effective and Eye-Catching Headlines.
Use Focus Keyword in the Headlines
Make use of Power and Emotional words Naturally
A Word that describes your article and matches the User Problem (Time Taking but Important)
Use Numbers to make your headlines more actionable
Try to write something Unique and Actionable
Here is an simple example headline built using this process.
After learning some hacks of SEO and applying that entire technique you got a good $100 boost in your revenue then this is How you can share with your audience. Describe the whole headline by splitting it in the comments.
Focus on List Posts
Basically, It is really simple to understand why focus on list posts to increase traffic on blog. You have two choices to select your diet.
Best Homemade recipes to lose weight fast
10+ Recipes to Lose weight easily
Most of the people who want quick and relevant answers will head over to list posts. Learn in deep why list posts are working the best.
Here are some quick steps to generate list posts in your niche easily.
Explore Reddit and Quora in your niche (Goldmine for ideas)
Check what your competitors are creating and try to build it 5x better
Learn the Practice to describe your article statements in bullets or lists.
Split your SUB-Headlines into List Points
Check Google Trends and AnswerSocrates for Ideas
Long-Tail Keyword Implementation
Long-Tail Keywords are search queries with longer word counts. The length of these queries is around 3-5 Words. The keywords are low in search volume but highly convertible if you are an affiliate marketer or selling any digital products then these types of keywords can help you a lot in good conversions.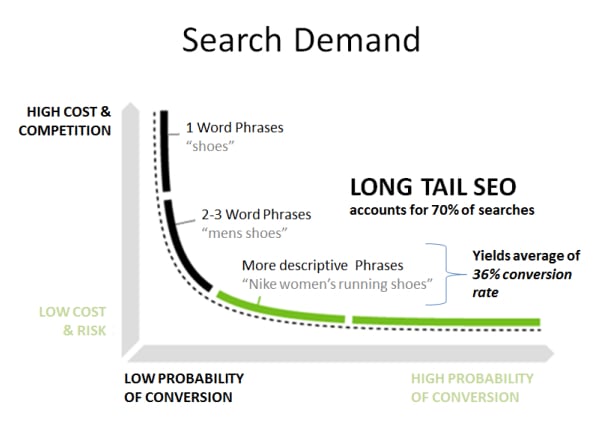 Few Tools that you can use to research High-Convertible Long-Tail Keywords.
Google AutoComplete and Suggestions
If you don't have any idea how to use these tools and find really easy rank keyword then you check this long-tail keyword research article for more information.
Email Marketing Strategy
This is one of the Best Tool for Digital and Affiliate Marketers to drive traffic to their landing page and blogs.
Owner of Clickfunnels and great affiliate marketer Russel Brunson told in their DOTCOM Secrets book that there are three types of traffic.
The traffic you Control
The traffic you don't Control
The traffic you Own
So, Email marketing lies in the 3rd category the traffic you own. It is the type of traffic that you can use anytime, anywhere, and for any purpose.
Getting Started with Email Marketing needs the skill to convincing people through words and This skill can only be achieved by practice. There are many platforms present on the internet for Email marketing but, personally, I will prefer going with Convertkit and AWeber.
Absolutely free upto 500-1000 mails, user-friendly interface, and easy to use.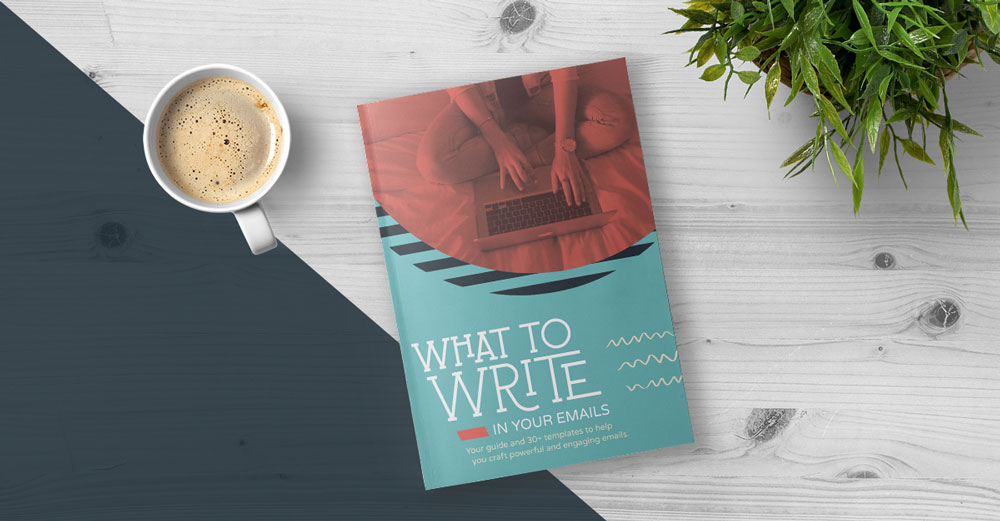 Check this article to learn in deep about email marketing to generate traffic on the blog.
Instagram REELS
Instagram is giving great exposure and growth through REELS. If you are unaware of it then you have already missed out on millions of traffic. But, don't worry Today I am going to reveal my top secrets that pushed by reels from 20 views to 200k views and good traffic to website free.
Before Uploading your 1st REEL make sure you have a well-optimized profile and CTA (Call to Action) Link in your BIO.
Here is How you can build a landing page for your Instagram Profile.
Select a Good Theme for your Landing Page
Make it look branded and should match your profile theme
Add a maximum of 3-4 Links to articles and affiliate products
Here are some personal Top secrets that pushed by reels from 200 views to 200k views and getting thousands of traffic to my blog.
Record a REEL maximum of 25 Seconds. And, If you want perfect results then you can go for 20 seconds or below.
Use all 30 Hashtags according to your competition.
Always Try to add CTA at last of the video for getting traffic to website FREE
Upload a minimum of 3-4 Reels a Week for good results
Use Trending REEL audio to get better engagement
So, Basically, These are some personal methods that I use for generating good traffic to my REELS and Website for FREE.
Telegram Groups
Nowadays all people are getting shifted to telegram because they provide way more better medium to contact easily with the members of groups.
But, The point comes here, How you can use Telegram groups to increase website traffic for free. But, Before I began with the tricks and hacks for this Let me tell you that this process gonna take time so be patient not even this all of the processes take some boost time.
Building a Telegram Group is as Simple as Building one for WhatsApp. Here is a Quick steps process to build a Telegram group for your business.
Download the Telegram Application on your Android or IOS, Even available for PC's
Sign-up with a personal account on Telegram, No Need to put the business name there.
On the Left Side of the App, a Menu Favicon appears, Click There and Choose New Group
Add some people whom you want to be in this group, Click Next
Choose the Name and Logo for your Business or Personal Brand, Click Next
Now you are done with your Group with the Selected members in it.
Click on your Group Icon and Add Member to Copy the Link for the Group, for later use
Here is the actual process that you can use to grow your telegram group fast with that Telegram group link.
Make sure you share some extra knowledge or bonuses to make people feel helpless and join your Group (Most Important)
Make use of your Social Media presence to make them explore more tools and bonuses from Instagram, Facebook groups, and Quora. Make sure don't spam by putting your Links only to link to your telegram channel when the user finds something valuable.
Good CTA Required with the Link to make users get access to it soon.
PRO Tip: Basically, I have used this method to add thousands of targeted members to my group. This was only got possible through Instagram REEL's because got around 100k views and My Telegram Group got around 1% Clear Lead Conversion. Thought the Statement LINK IN BIO
Google Question HUB
If you have just started with blogging and not getting ideas were to write and How to get traffic to those articles. Then Yes, Google Question HUB is specially built for you but before proceeding with Google Question HUB. Let me tell you that this tool is only present in some countries such as.
United States
India
Indonesia
Nigeria
If you are in one of these countries then you can move further with these topics. Otherwise please skip to the next because this is not for you.
How to register for Google Question HUB in your Niche.
Registering with Google Question only needs a Google Search Console with a verified domain property or site. After you accomplish that steps then here is how you can setup up your niche with Google Question HUB.
Visit questionhub.google.com
Sign-in with the Google Account linked with your verified search console panel
It will ask you to verify through OTP or through some popups.
Click on Add Questions above on the left side
Add questions related to your article and niche.
Click Done.
That's all now you are Registered with added questions around your niche on Google Question HUB. Answering those questions is also so simple just Click on Answer Tab just right to the question and put your article link which is relevant to that question.
How to Check your Article Stats on Google Question HUB
Analyzing the performance of the website is the most important task in order to improve it. So, Basically, If you want to know that what are the impression, clicks, and positions your article is ranking on Google Question HUB then Follow this process.
Hover on to Left Hand-side panel for menu
Click on Performance TAB
And, Now you can get your all article submitted with the impressions, clicks, and position
Easy Organic Traffic on Blog
There are literally many optimizations for good organic traffic through search engines. Getting Good Organic Traffic comprises things such as On-page SEO, Off-Page SEO, Keyword Research, and Quality Content. In this Topic, we are going to talk about some points regarding On-page and Off-page SEO.
On-Page SEO
Article Title and Headline should be under 60 Words and Exact to the Point
Use your Focus Keyword in the First 10% of your Article
Use more LSI and avoid just stuffing your focus keyword
At least 20 keywords in your article
The slug should be optimized naturally with a focus keyword
Use more Internal Links on your site
Off-Page SEO
WEB 2.0 Backlinks are the key for beginners to rank fast on search engines
Use Guest Post in order to get quality backlinks from reputed sites
Don't think Comment Backlinks is spamming, It works amazing but in the proper way
Publish your Article to as many social media handles as you can
Don't exchange backlinks with any site (Completely meaningless)
But, Here is a tip for you If you want to get the maximum conversion through your blog make sure that you have built an eco-system for traffic such as Social Media, Forums, Email Marketing, Paid Advertisements, Etc…
Google Trends
To make you understand this topic, I am having an amazing example to present before you.
If you want to drink Coffee or Tea, How will you like to have that as HOT or COLD? According to me 99.9% of people will prefer it as HOT. That's How google trends can help you with.
Creating Quality Content is good, But creating quality content with going trends in awesome people always like to consume hot articles and videos on the internet to make themselves updated with the niche.
Here is the Exact Process that I personally recommend you to generate trending content ideas easily using google trends
Open trends.google.com
Search your Niche Term or Topic you want to check trends and content about.
Filter your results by selecting the targeting country.
Scroll to the Bottom, Check for Related Queries and select one of them according to you.
Visit AnswerSocrates and Enter the Related Queries to create content upon.
Now there are numerous amount of content ideas with your to write about.
After you have created your content with the help of Google Trends then now it's time to index it on your google search console to get quality traffic fast.
Combine Similar Articles
If you have created similar articles on the same topics or keywords then it's better to combine them up. It helps your users to get more relevant and in-depth content easily.
Merging up the articles also helps search engines in keeping your site architecture proper and provides them a good signal about your in-depth and valuable guide or content.
Here is a simple process to combine your similar articles easily in just a few steps.
Choose the URL which you want to keep and want to redirect.
Check and Copy the Content from the Old Article to the New which you want to keep on your blog.
Copy, Paste, and Edit the Content from the Old Article to the New.
Set 301 Redirects to the New Content
Delete the Old Content
If you are facing problems in setting 301 Redirects in WordPress, Check the Video below.
Use Medium.com
Medium is a great platform with High DA and PA. You can use this platform to create WEB 2.0 Links as mentioned above and also to generate a high-quality good amount of traffic fast. Here is a Detailed step to achieve your first 1000 Blogs Fast. And, If you are not knowing How to create an account on medium check the link.
After Creating account on Medium, Verify your account
Generate a Unique Content with the Help of Quora and AnswerSocrates
Make a Good High CTR Title for your Article
Make Sure to Insert at least 12 Long-Tail Keywords naturally
Optimize the SLUG and Post the Article
As Medium is having High DA and PA there will be a high chance for you to rank for your keyword fast and derive more traffic to your site through external links.
Buy Shoutouts from Theme Pages in Instagram
There are literally millions of active people on Instagram. And, Millions of people on a specific page around a niche. If you are working on a money keyword then there is literally huge competition to rank on the 1st Page.
So, Instagram can help you to drive the maximum conversions for your product as possible. Here are some amazing sites from where you can purchase shoutouts for your website at a good price.
YouTube
As we all know that YouTube is the biggest Search Engine for videos. And, If you are not creating videos for your business or passion till now then you are losing millions of audience. There are literally thousands to million audience present on YouTube to watch what you like to do and your profession.
And, If till now you are feeling SHY, then forget about anything just take your Mobile Phone Camera. Record a video around your niche and Publish It. Yaa, I know that you will face fumbling in the camera first but over time it will make you professional.
Here are some ways and free tools that can help you grow your YouTube Channel Fast.
So, What is stopping you from just take your camera go to a good place or room? Record the video, Edit it, Make changes you learned from the above article, Publish it. BOOM your 1st video is on YouTube now available for millions to billions of audience.
Blog Commenting
Do you want to build a good network for your Blog. If yes, Then Blog Commenting may help you out. Blog commenting is an awesome way to build more audience, trust, and discover more people around the globe.
Here are some awesome tips make sure you should follow in order to get better results from Blog Commenting
Try to Publish Valuable Comment Related to the Blog Post
Never Try to Spam the Environment
Not Interest Links in your Comment, Make sure Linking in the Profile
Engage with Audience in Comments
Comment should not be more than 100 Words
If you are following these Tips while publishing your Comments then I guarantee you that at last, you can generate good traffic to the website for free.
Instagram LIVE
Please Answer the Question. To make this topic more clear for you in terms of understanding the whole concept.
Buying a Product from a known and trusted person
Buying a Product from an anonymous and untrusted person
Obviously, You will buy from a Trusted and known person. So, The same view your customer is also having they will look for a brand who collab and come LIVE every week to meet their audience and to make them feel his real presence.
If you are coming LIVE, 2 Times a Week. There is a high possibility of getting more leads, traffic and sales through your website or blog.
Here are a few tips that you should follow to make more out of coming LIVE for your audience.
Start and End your video with a Good Introduction
Make sure to engage more and more with your audience
Please don't use more than 5 CTA in a 1 hour LIVE
Make sure your Voice and Internet Connection is Clear
Publish the LIVE Session on IGTV for more audience
To get better results and conversions through your LIVE Session make sure to follow these rules which I have personally experienced. In order to get good traffic to your site. Try to Put a CTA ending the LIVE session.
Ending Words
Last, I would like to tell you that these all 20+ Least Noticed methods that bring more traffic to the website FREE. Only, If you are doing these processes consistently. As We all know consistency and smart work is the key to success. So, Before wrapping up with this article.
Here are some amazing articles that you should read to take your business to another level.
I am a blogger by the day and an affiliate marketer at the night. Basically, I love this profession currently, I am handling 7 blogs and most of them are getting consistent international traffic with good revenue…